South Korea's arms acquisition agency unveiled June 29 the preliminary design of the KF-X fighter aircraft, nearly 30 months after the launch of the indigenous fighter development program in January 2016.
The disclose of the preliminary KF-X design came after the Defense Acquisition Program Administration, or DAPA, held a preliminary design review, or PDR, between June 26 and June 28 of the 4.5-generation twin-engine jet to decide whether to proceed to the next phase of critical design review, or CDR.
The DAPA originally preferred fitting the KF-X aircraft with U.S. weapons systems, such as Raytheon-built AIM-120 and AIM-9 Sidewinder missiles, but the U.S. government has yet to approve the export license of the missiles, according to DAPA officials. A DAPA source told Defense News, however, that his agency is still open to the possibility of U.S. air-to-air missile integration into the KF-X jet.
The KF-X development is led by the DAPA-affiliated Agency for Defense Development and Korea Aerospace Industries, the country's only aircraft developer, with a global partnership with Indonesia, which is obliged to burden 20 percent of the development costs.
The project aims to produce more than 120 cutting-edge fighters to replace the aging fleet of F-4s and F-5s. A first flight is planned in 2022, with testing and evaluation to take place until 2026.
On May 31, the DAPA announced that the preliminary design of KF-X's active electronically scanned array radar was completed to move to the critical design phase.
The prototype of the KF-X radar are being developed by Hanwha Systems with the help of Israel's Elta Systems, which is in charge of testing the AESA radar.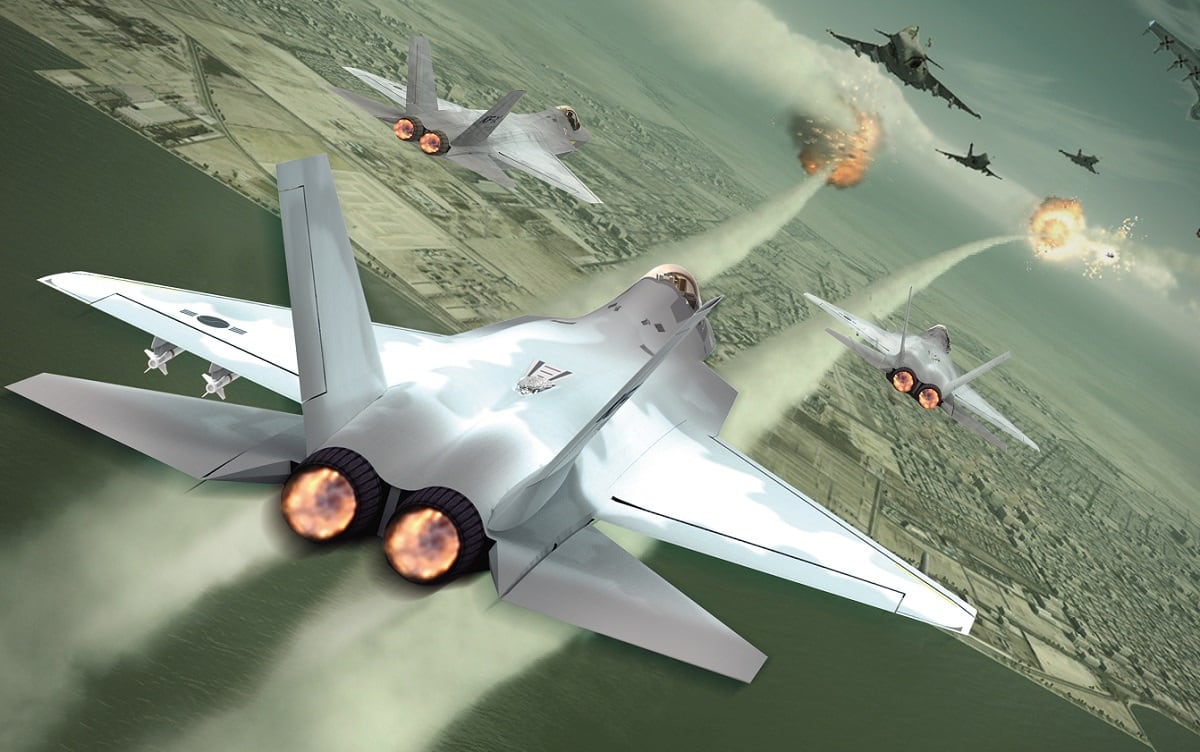 (Defense News)